Types Of Braces
How Braces Work
At Braces by Dr.C, we strive to exceed patient expectations and help each patient achieve the look they want and optimal oral health. We realize the value of a confident smile and provide a variety of braces to improve the function and look of your teeth.
Braces are orthodontic appliances that are used to correct tooth alignment by progressively repositioning your teeth. The goal is to improve your bite, eating ability, and the overall appearance of your smile. Dr. C and Dr. A provide patients with various types of braces in Bartlesville and Tulsa, OK, including metal braces, ceramic braces, and self-ligating braces.
These orthodontic appliances have been around for years and years and have subsequently been refined to achieve beautiful smiles safely and efficiently. Braces use gentle pressure to gradually shift teeth into position and are available in a variety of colors and styles, some of which may be more suited for you than others.
Braces by Dr. C will assist you in determining which type of braces are best for you. Call and schedule a free consultation with us today, and our team of orthodontists will create a unique treatment plan based on your specific needs, so you know you're getting specialized care!
Contemporary Metal
Metal braces are the most common type of braces and are more comfortable today than ever before. With our metal braces, you can express yourself with our colored rubber bands so that YOU can DO YOU.
Clear Ceramic
Because our ceramic braces are constructed of transparent materials, they are less noticeable on your teeth than metal braces. All of our patients who choose this option absolutely love these braces, especially adults and older teenagers, because they are so much less visible.
Lingual Braces
Lingual braces, or Damon braces, are hidden behind the teeth and, therefore, "invisible" when you smile. Using our iTero Digital Scanner, lingual braces are 100% customized to match the shape of your teeth; much like Invisalign, these appliances are created uniquely for you.
What To Expect After Braces Are Applied
Once we are finished putting on your braces, you may experience some discomfort as you adjust to the new pressure on your teeth. This may last anywhere from a few hours to a week. You can use over-the-counter pain relievers to help alleviate your discomfort.
Before you leave our office, we will give you instructions on how to properly clean your teeth with braces. Brushing and flossing may take extra time and effort since you must work around the brackets and wires. At this time, special orthodontic instruments such as interdental brushes and water flossers can assist you in maintaining your oral health.
Knowing what to expect after getting braces can help you adjust to the changes that come with this treatment. Remember that the ultimate goal of our braces in Bartlesville and Tulsa, OK, is to provide you with a confident, beautiful smile; the temporary adjustments are well worth the long-term rewards!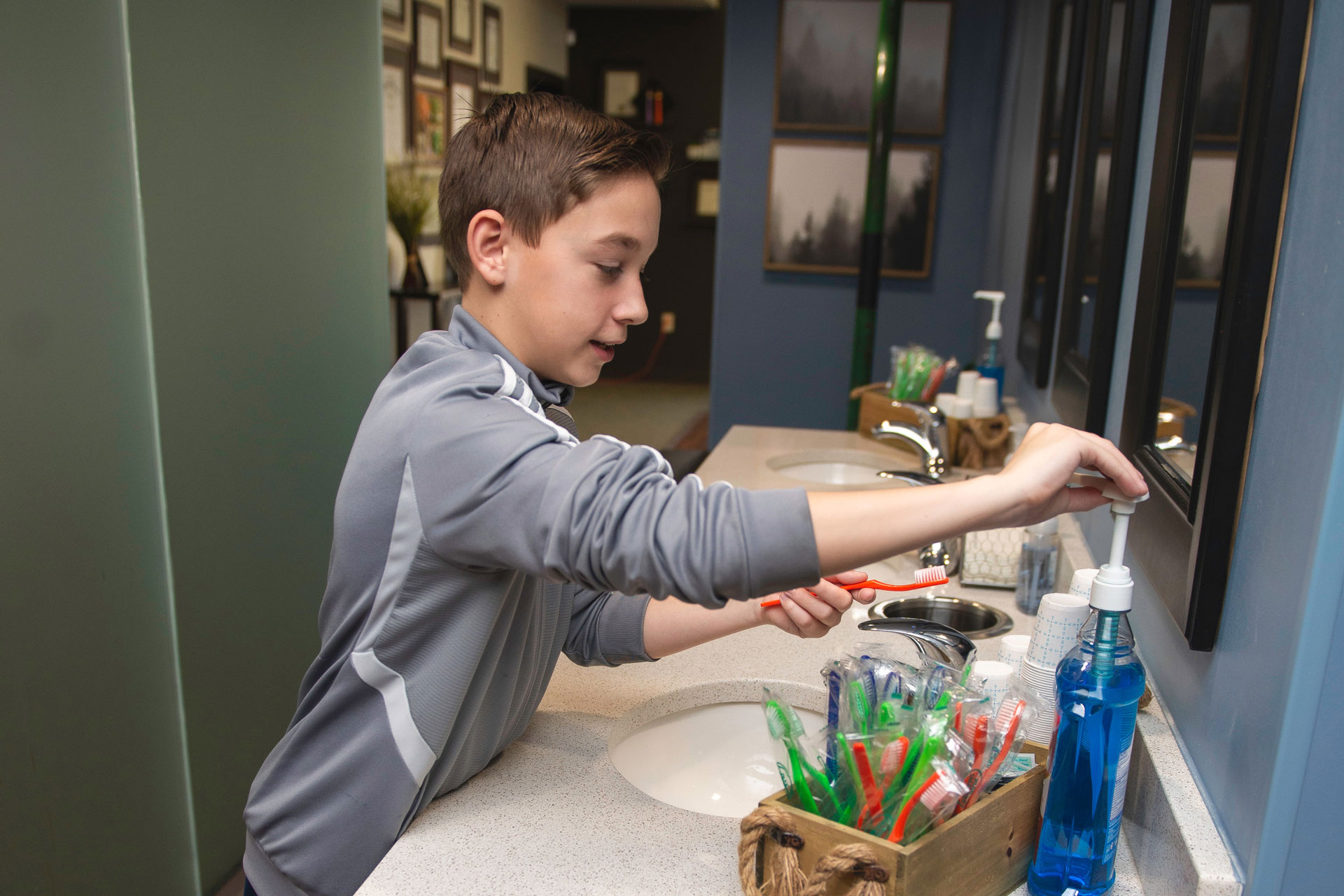 Braces For Kids
Early Orthodontic Treatment With Braces
Starting orthodontic treatment early can help your child's smile in the long run in a big way. At Braces by Dr. C, we know that as a parent, you want the best for your child, and part of that is making sure they have a healthy, happy, and beautiful smile. Choose Braces By Dr. C for a really amazing orthodontic experience! We provide:
Same-day consults and same-day starts to get your child's orthodontic journey started right away
Flexible before and after school appointments to fit your family's schedule
Affordable treatment options, including 0% financing and minimal down payments
Bilingual staff members meet a variety of needs and guarantee effective communication
Invest in your child's smile with braces for kids in Bartlesville and Tulsa, OK, and watch them reap the rewards of a brighter, healthier smile. Book a free consultation with our orthodontists to lay the groundwork for a lifetime of joyful, confident smiles!
How Braces Can Benefit Your Child's Smile
Here are some reasons why braces for kids in Bartlesville and Tulsa, OK, can make a huge difference in your child's oral health and overall health:
Early Detection of Dental Issues
Scheduling your children with a visit to our office around the age of 7 allows our skilled team to detect and address potential dental issues before they become more serious. By doing so, we can prevent more complex and costly treatments down the line, making your child's orthodontic journey more comfortable and efficient.
Enhanced Confidence & Self-Esteem
Having a straight, bright smile can do wonders for your child's confidence and self-worth. No one wants to smile if they are embarrassed about their teeth. A beautiful, straight smile can help your child in many ways, from making friends to doing well in school. Gaining this confidence early in life will also set them up for better confidence and self-assurance as they hit their teenage years. It can give them the confidence to shine in every part of their lives.
Improved Oral Health
A straighter smile isn't just for looks! It's also better for your child's oral health. When teeth are too close together or misaligned, it can be harder to clean them, which can lead to cavities, gum problems, and even tooth loss. By fixing these problems early on, braces create a healthy environment for your child's teeth to grow and develop in the best way possible.
Better Speech & Functionality
When your child has orthodontic problems, eating, talking, or even breathing can be hard. Braces can fix these problems by adjusting the bite and alignment of your child's teeth, making sure they work right, and improving their speech.
Smoother Transition to Adult Teeth
Early orthodontic treatment in Bartlesville and Tulsa, OK, sets the stage for when your child's permanent teeth start to come in. When teeth are straight and spaced out, problems like impacted teeth and bad placement of adult teeth are less likely to happen. This helps keep their smile healthy and beautiful in the long run.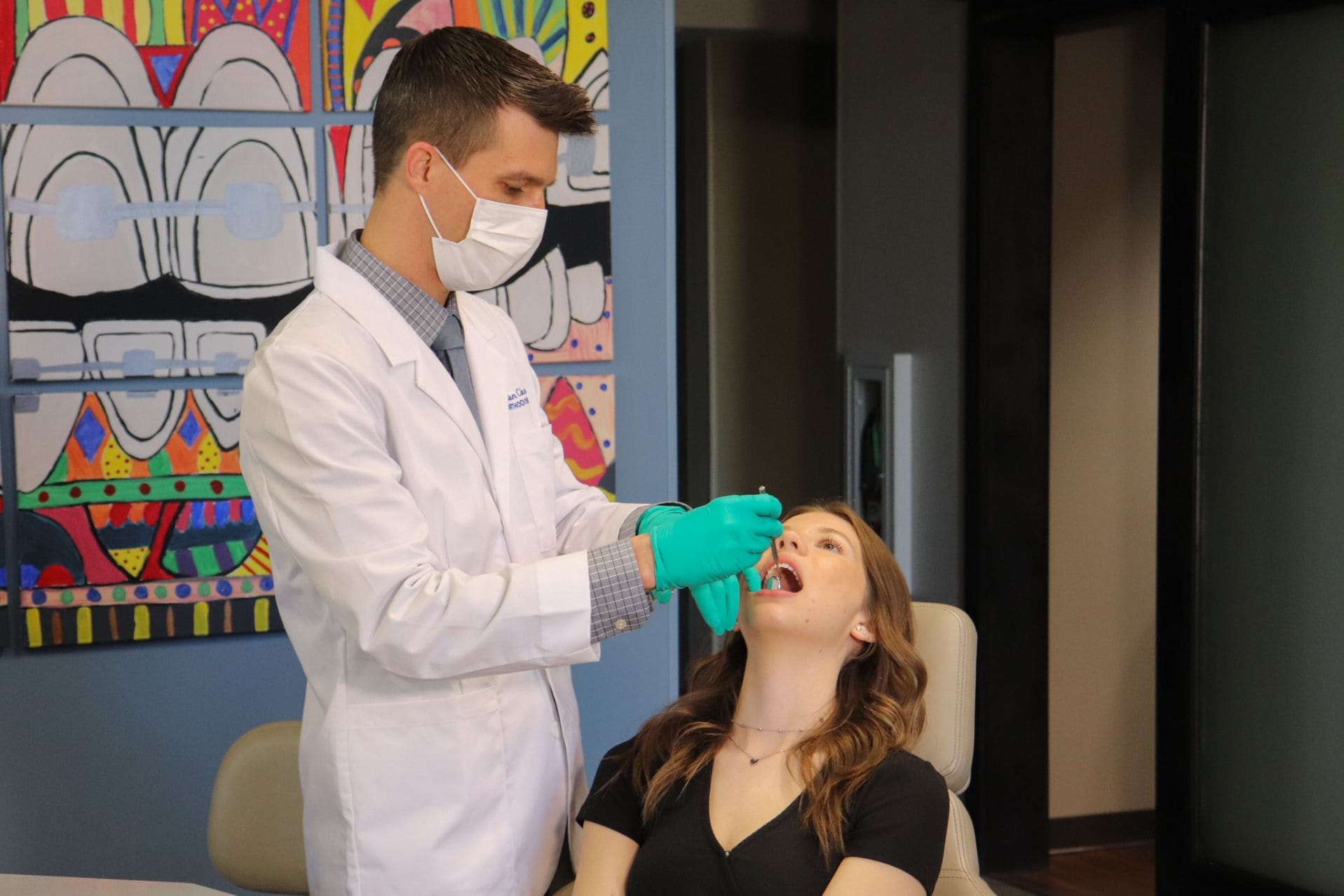 Braces For Teens
How Do I Know If My Teen Needs Braces Or Another Treatment?
As a parent, you want your teen to have the perfect smile. At Braces for Dr. C, our team of expert orthodontists is here to help! With years of experience and attention to detail when determining what treatments are best suited for each patient's needs, we can provide peace of mind that solutions crafted by us will give them excellent results. Schedule a free consultation today with Dr. C at Bartlesville or Tulsa, OK, and let us put together the right treatment plan so they'll be grinning confidently every day!
Common Signs Of Orthodontic Issues
Here are some of the most common indicators that your teen may need orthodontic treatment for optimal oral health:
Crooked or Crowded Teeth

—

 If your teen's teeth are clearly crooked or crowded, this is one of the most evident symptoms that they may require braces. This can make maintaining adequate dental hygiene challenging since they may struggle to effectively clean between crooked teeth.
Overbite or Underbite

—

 An overbite occurs when the upper teeth protrude far beyond the lower teeth, whereas an underbite occurs when the lower teeth protrude beyond the top teeth. Both abnormalities can impair your teen's ability to chew properly and may result in TMJ disorders, speech problems, and other complications.
Teeth Grinding or Clenching

—

 If your teen routinely grinds or clenches their teeth, it might indicate a jaw misalignment that requires braces or other therapy.
Difficulty Chewing or Biting

—

 This might indicate misaligned teeth or an improper bite, needing orthodontic correction.
Jaws that Shift or Pop

—

 If your teen's jaws appear to move out of position or make popping noises when they open or close their mouth, this might indicate a joint condition that requires braces or other therapy.
Life With Braces
Even though braces in Bartlesville and Tulsa, OK, will change some things about your teen's life, they can reacclimate very quickly. When they first get their braces or after adjustments, it's normal for them to feel sore, but you can ease the pain by taking an over-the-counter painkiller and eating soft foods for a day or two. If your brackets rub against your lips, it can make your lips sore, but our team will give you orthodontic wax to cover any brackets that may be bothering you.
If your teen is a big fan of popcorn and candy, wearing braces can make it hard to change the kinds of foods they eat. But it's important to remember that these are only temporary changes and that they'll be eating their favorite foods again soon. Hard, sticky, or hard-to-chew foods could loosen or damage their braces. If this happens, you can call our team at Braces by Dr. C, and we can help you!
It is also important to maintain good oral hygiene with braces. At least twice a day, your teen needs to brush their teeth and use floss to clean between their teeth and around the braces. Plaque and buildup can easily get trapped in the tiny spaces around their braces, so it's important to keep up a thorough brushing and flossing routine during treatment.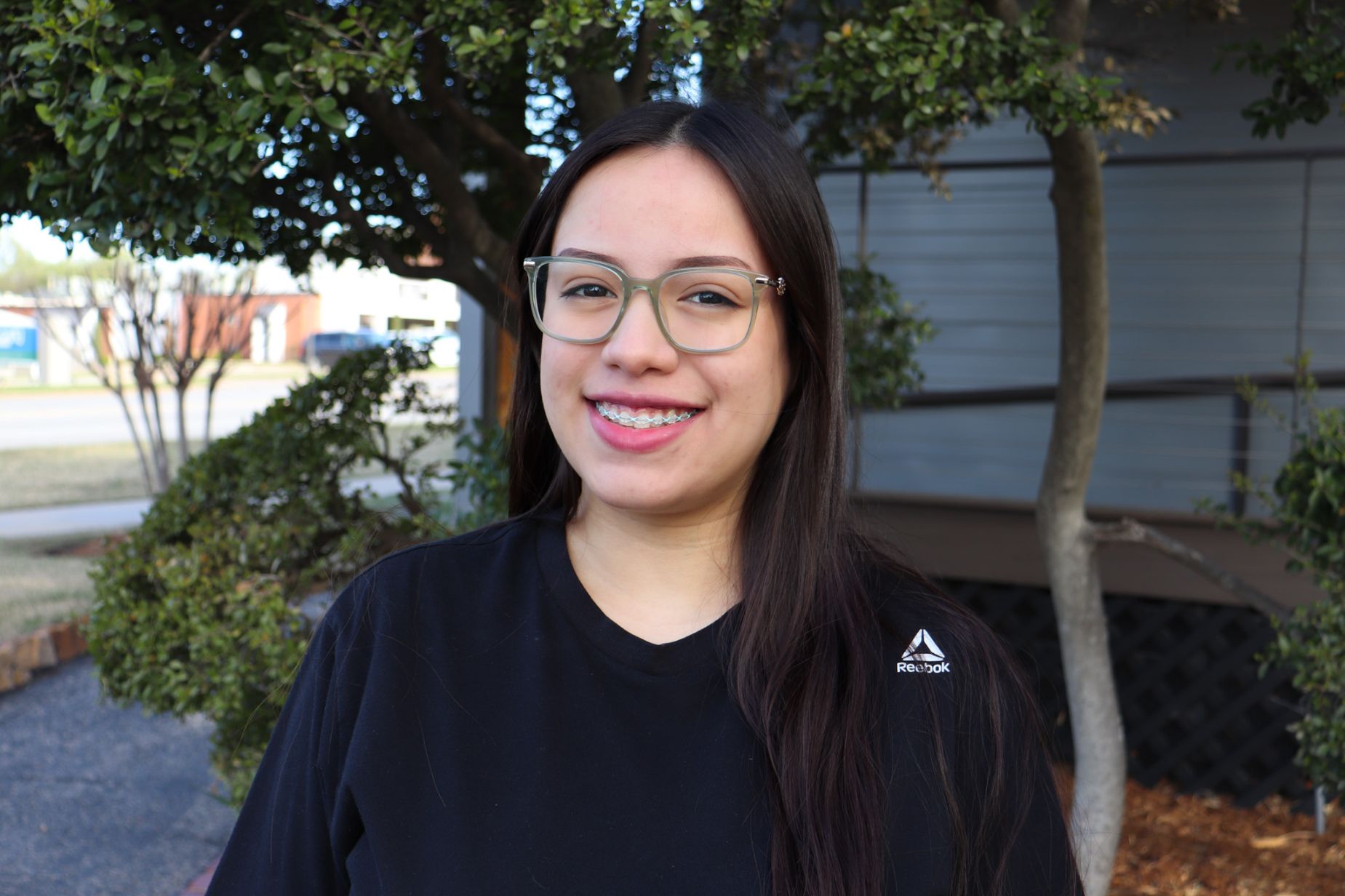 Braces For Adults
Am I Too Old For Braces?
Certainly not! You are never too old for braces, and at Braces by Dr. C in Bartlesville and Tulsa, OK, we provide individuals of all ages with beautiful smiles. Age should never impede having a healthy, straight, and attractive smile. In reality, many patients, even adults, are turning to orthodontic treatments such as braces to correct misaligned teeth, bite problems, and other dental difficulties. Orthodontic treatments are now more comfortable and visually pleasant thanks to advancements in braces technology.
We build individualized treatment programs adapted to your specific dental history, lifestyle, and desired outcomes at Braces by Dr. C, ensuring that your route to a beautiful smile is as easy and efficient as possible. Set aside any age-related concerns and enter the world of limitless possibilities with top-notch orthodontic care at our orthodontic clinic in Bartlesville and Tulsa, OK, where you'll undoubtedly leave with a greater feeling of confidence in your smile.
Benefits of Orthodontic Treatment
When it comes to an adult's dental health and quality of life, orthodontic treatment can provide a number of advantages. When your teeth are properly aligned, it is much easier to clean your mouth, ultimately reducing your risk of cavities, gum disease, and other oral health concerns.
Adults who get orthodontic treatment report fewer problems with speaking and swallowing, allowing for smoother communication. When your teeth are properly aligned, the biting forces are distributed more evenly, protecting individual teeth from excessive wear and tear and avoiding future dental problems, including chipping.
Orthodontic treatments also greatly enhance your aesthetic appeal by straightening your teeth and establishing jaw alignment that contributes to facial harmony. Many people report they have improved mental health due to confidence and satisfaction with their appearance after undergoing orthodontic treatment.
Choosing the Right Treatment Option For You
Choosing the right orthodontic treatment is a very important choice that can make a big difference in your oral health and self-confidence. Because orthodontics has come a long way in recent years, there are many options to choose from, such as traditional metal braces and clear aligners.
During your free consultation, we will examine your dental needs. Then, we will start you on a custom path to get the perfect smile, improving your overall quality of life.
Braces FAQ