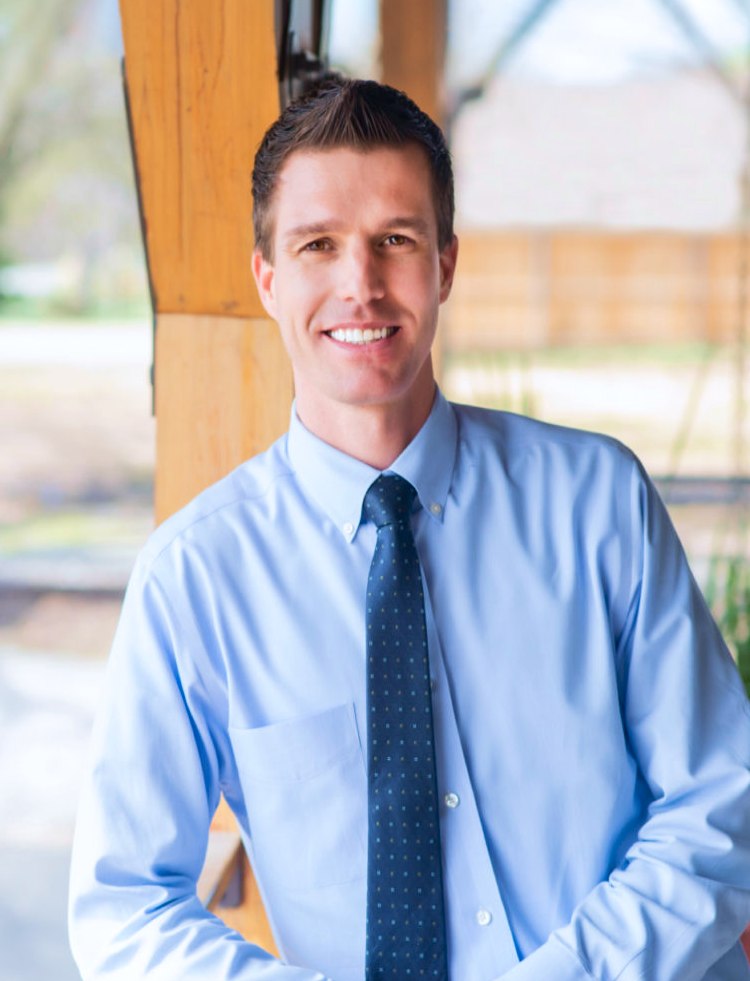 Dr. Clendenen
Dr. Llon H. Clendenen was born and raised in Los Alamos, NM where his father, H. Leon Clendenen, was the hometown orthodontist. Dr. C came to Oklahoma to attend Oklahoma Christian University, where he received a BS in Mechanical Engineering. It was during his undergrad years that he had two life-changing moments. The first was his realization he wanted to follow in his father's footsteps to practice dentistry. The second, more important moment, was meeting his beautiful wife Lori of Tulsa, OK. Dr. C was in choir and Lori was in dance, so they spent a lot of time performing in theater productions together, as well as both regularly studying in the engineering building. It was through Lori that Dr. C began to fall in love with northeast Oklahoma. From Bartlesville down to Bixby, and many places in between; there are some great places to raise a family: fun people, culture, and things to do in northeast Oklahoma.
Dr. C graduated from Oklahoma Christian in 2003 and married Lori in 2004. He then went on to obtain his DDS degree from the University of Missouri-Kansas City graduating at the top of his class and was then accepted into a two-year residency in Orthodontics and Dentofacial Orthopedics. During his residency he also obtained a Master of Science in Oral Biology, completing a thesis on cone beam computed tomography and digital radiography (nerd alert!).
Dr. C and his wife now have three amazing children, Landon, Lawson, and Lyndie, as well as their sweet family dog, Lucy. (Can you tell they love the letter "L"?!) Their family has a passion for helping people, regularly hosting international interns and foreign exchange interns in their home. Dr. C and his family are active members of The Park Church of Christ and have committed to supporting many local and national organizations.
Dr. C's passion is serving the people of Tulsa and states as his mission statement: "My goal is to be a living example of hard work, discipline, and dedication; to be the epitome of patience, giving my best, and going the extra mile; to teach my children, as I was taught by my father, how to laugh at myself, how to enjoy life, and how to help others enjoy life with the heart of a servant."
As a trusted Tulsa Braces, Family Orthodontist, and Smile Specialist, Dr. Llon Clendenen encourages patients, and those wanting to improve their smile, to consider the newest industry standard.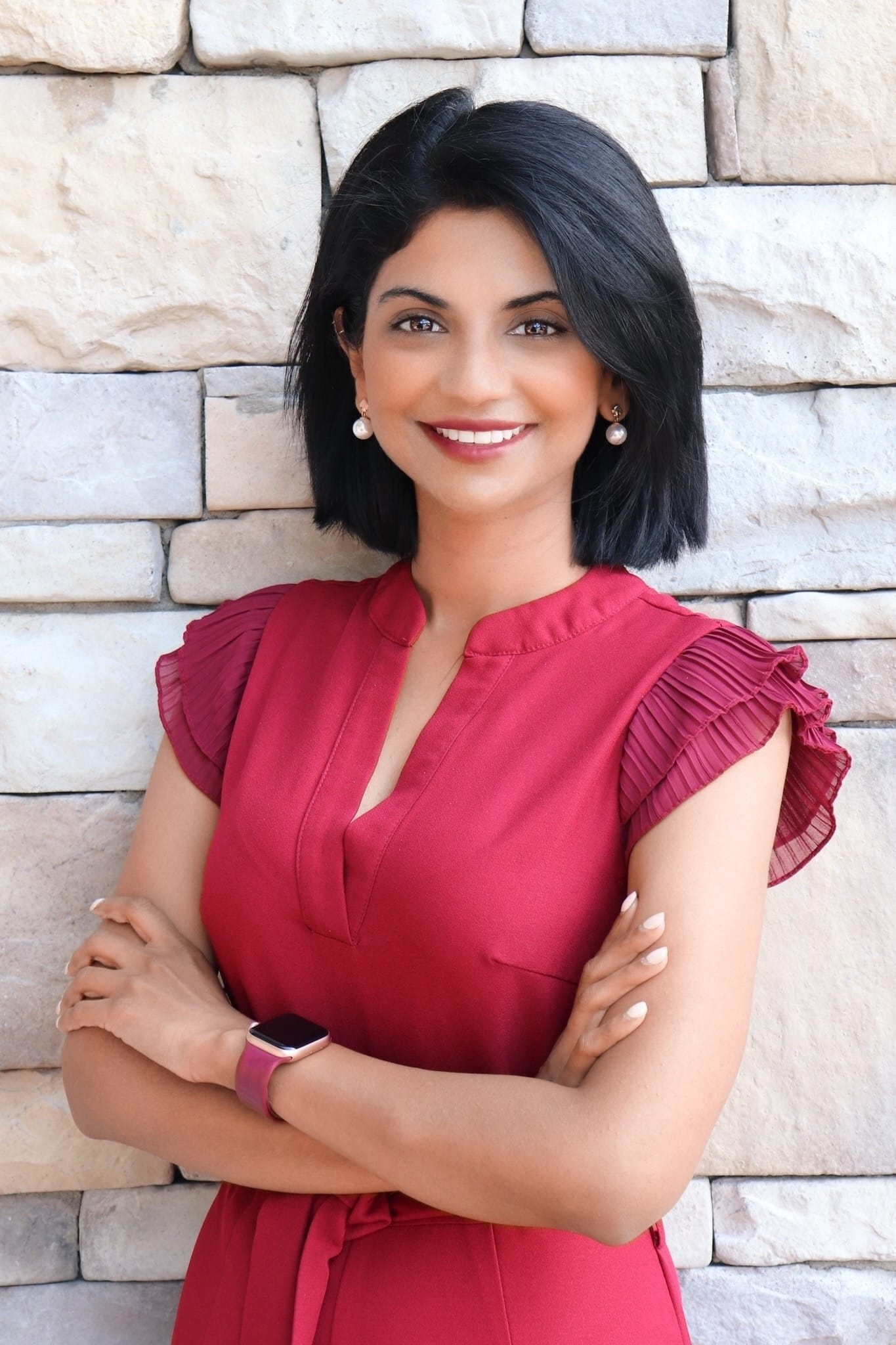 Dr. Abraham
Dr. Pheba Abraham was born in Kerala, India and spent her early years in Muscat, Oman prior to moving to Yukon, Oklahoma. After graduating from PC West High, she pursued her Bachelor in Dental Surgery at Mahatma Gandhi University in Kerala, India; where she graduated in May 2014 with honors.
Upon returning to the United States, Dr. Abraham continued her training at Dental College of Georgia, where she earned her Masters in Oral Biology. She is a published author and worked primarily on chemical chelation methods to rescue Bisphosphonate induced osteonecrosis of the jaw. Following which, she continued to pursue her Doctorate in Dental Medicine from UIC College of Dentistry. While in dental school, Dr. Abraham received various academic and clinical awards and was inducted into the Omicron Kappa Upsilon (OKU) dental honor society and graduated the top 1% of her graduating cohort in May 2020. Dr Abraham, then matched into her alma mater for her orthodontic residency and graduated in May 2023 with her Certificate in Orthodontics and Masters in Oral Sciences.
Along with achieving excellence in orthodontic training, Dr Abraham also was passionate about her work as a general dentist on the weekends, where she provided comprehensive dental care for the underserved population of Chicagoans for three years. Her research during residency also involved the role of COVID-19 on economic security, food security and access to dental and orthodontic care in underserved neighborhoods.
Dr. Abraham is an active member of several professional organizations including the American Association of Orthodontists, American Dental Association, Illinois State Dental Society, and the Chicago Dental Society. Dr. Abraham is board eligible and is currently pursuing board certification to become a Diplomate of the American Board of Orthodontics along with her MBA specializing in the business of Orthodontics from Wharton College, UPenn.
Outside of practicing Orthodontics, Dr. Abraham is an avid rock climber, experimental chef, and an amateur horticulturist. She also enjoys sampling local restaurants and exploring the city with her mini dachshund (Chloe). As a lifelong learner and someone committed to delivering the best care to her patients, she is excited to bring her talents to Tulsa.