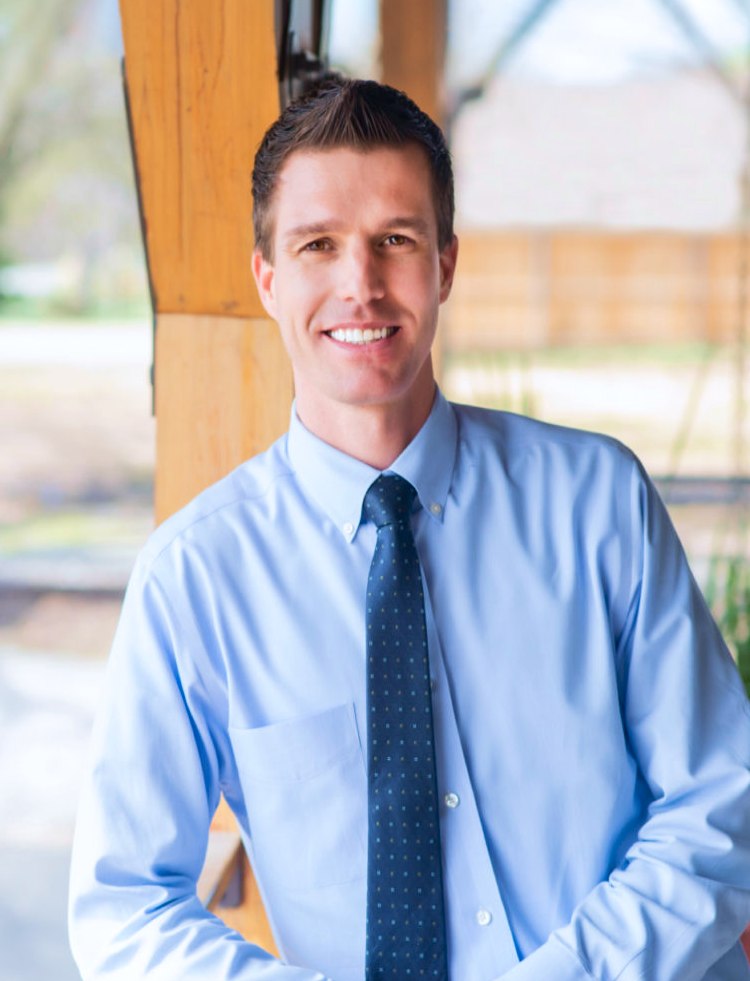 Dr. Clendenen
Dr. Llon H. Clendenen was born and raised in Los Alamos, NM where his father, H. Leon Clendenen, was the hometown orthodontist. Dr. C came to Oklahoma to attend Oklahoma Christian University, where he received a BS in Mechanical Engineering. It was during his undergrad years that he had two life-changing moments. The first was his realization he wanted to follow in his father's footsteps to practice dentistry. The second, more important moment, was meeting his beautiful wife Lori of Tulsa, OK. Dr. C was in choir and Lori was in dance, so they spent a lot of time performing in theater productions together, as well as both regularly studying in the engineering building. It was through Lori that Dr. C began to fall in love with northeast Oklahoma. From Bartlesville down to Bixby, and many places in between; there are some great places to raise a family: fun people, culture, and things to do in northeast Oklahoma.
Dr. C graduated from Oklahoma Christian in 2003 and married Lori in 2004. He then went on to obtain his DDS degree from the University of Missouri-Kansas City graduating at the top of his class and was then accepted into a two-year residency in Orthodontics and Dentofacial Orthopedics. During his residency he also obtained a Master of Science in Oral Biology, completing a thesis on cone beam computed tomography and digital radiography (nerd alert!).
Dr. C and his wife now have three amazing children, Landon, Lawson, and Lyndie, as well as their sweet family dog, Lucy. (Can you tell they love the letter "L"?!) Their family has a passion for helping people, regularly hosting international interns and foreign exchange interns in their home. Dr. C and his family are active members of The Park Church of Christ and have committed to supporting many local and national organizations.
Dr. C's passion is serving the people of Tulsa and states as his mission statement: "My goal is to be a living example of hard work, discipline, and dedication; to be the epitome of patience, giving my best, and going the extra mile; to teach my children, as I was taught by my father, how to laugh at myself, how to enjoy life, and how to help others enjoy life with the heart of a servant."
As a trusted Tulsa Braces, Family Orthodontist, and Smile Specialist, Dr. Llon Clendenen encourages patients, and those wanting to improve their smile, to consider the newest industry standard.